Events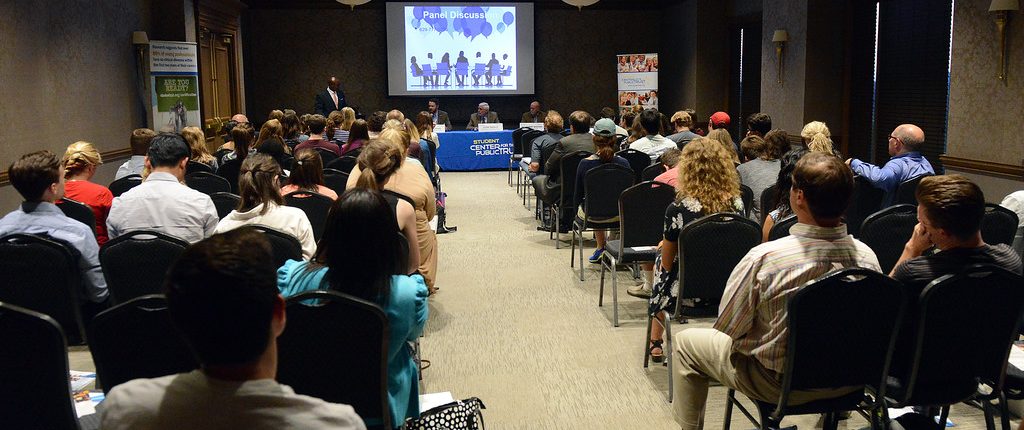 The NASBA Center for Public Trust (CPT) sponsors training and awards events across the United States, focusing on improving and acknowledging business ethics and ethical leadership.
The CPT sponsors lectures, conferences and seminars dedicated to addressing the duty of professionals to serve the public good, along with a focus on the issues that arise in the practical ethics of public life. Most importantly, the focus of the Center will be to showcase and promote the positive perspective.
In addition to training, the CPT promotes the positive perspective by awarding individuals and business for outstanding leadership that shows their commitment to doing things right. Each year the CPT gives its Being A Difference Awards to outstanding ethical leaders and companies who are making a significant difference in their areas.
Click here to learn more about Upcoming CPT Events and Activities or Past CPT Events and Activities.