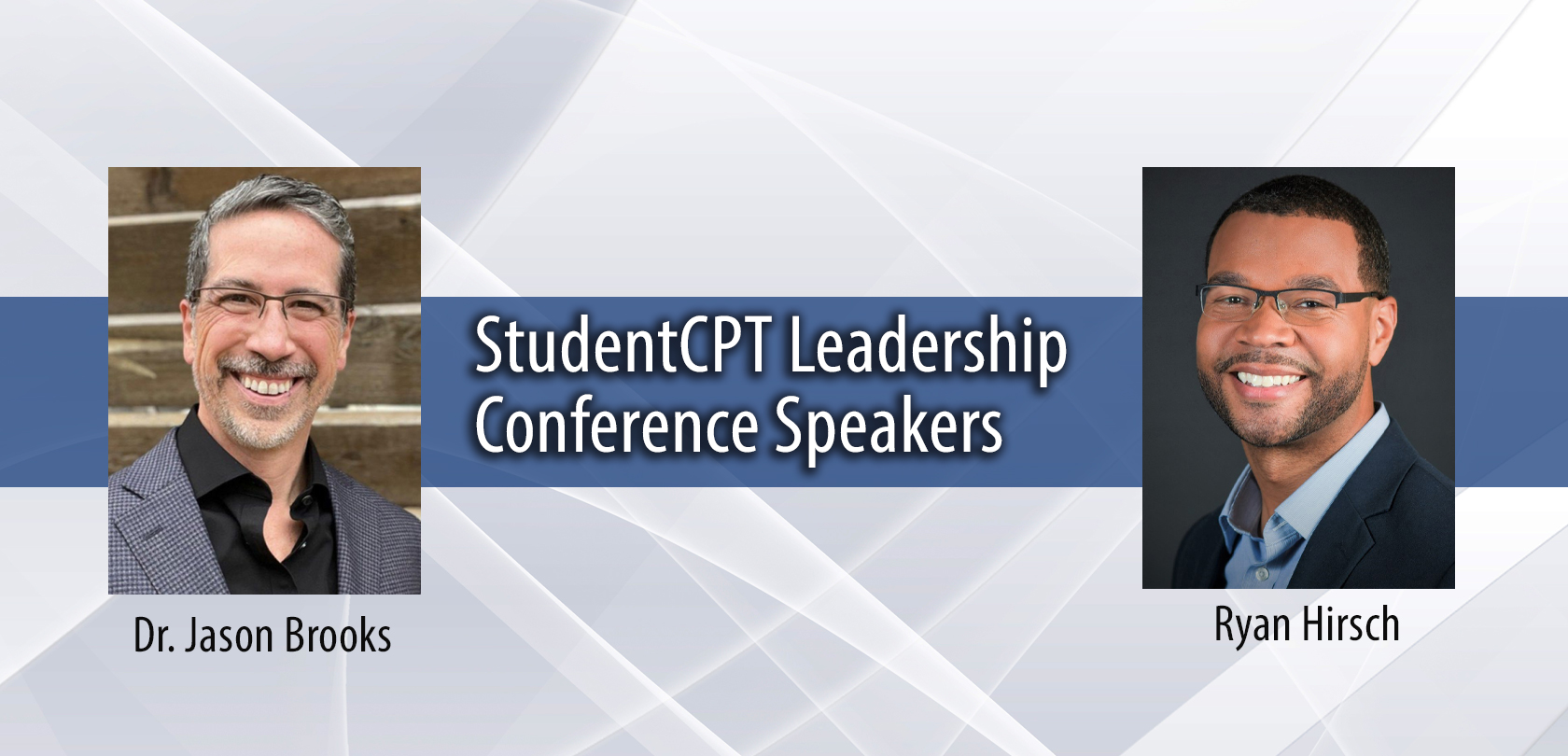 The NASBA Center for The Public Trust (CPT) is excited to feature Dr. Jason Brooks and Ryan Hirsch as two dynamic speakers for its 2023 StudentCPT Leadership Conference (SLC)! This year's SLC will be held June 26-28 in Kansas City, MO, in conjunction with the NASBA Western Regional Meeting.
Dr. Brooks is head of talent for New Season in Orlando, FL, where he leads the development and execution of talent strategies to accomplish business objectives. In addition to his role with New Season, Dr. Brooks is an executive coach and advisor, leadership strategist, entrepreneur, author and speaker. He has spent more than 25 years helping CEOs, senior executives and other leaders, from startups to multibillion-dollar organizations, achieve their unique best and thrive.
Ryan Hirsch serves as the talent strategy execution leader for RSM, where he is responsible for driving the execution of the firm's talent strategy and partners with leaders to accomplish enterprise strategies. Hirsch is no stranger to the CPT because he once served as CPT operations director, helping to grow and expand its college campus presence.
These two speakers will inspire students attending the SLC and provide valuable insight given the challenging job market they will soon enter.
-Sedrik Newbern, Consultant, NASBA Center for the Public Trust