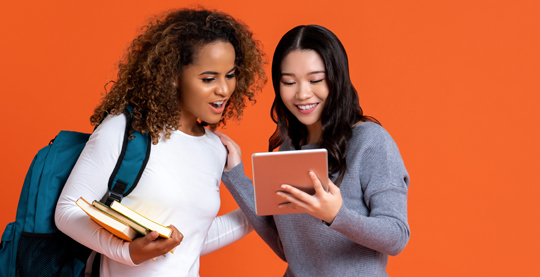 The new semester is quickly approaching! As you prepare to return to your studies, there are a few simple things you can do to better prepare for the upcoming semester that will set you up for success.
A great way to begin, is by getting organized in your free time. Prepare your backpack, desk, computer/laptop, car and more for a new start! Put everything in place, and throw away anything that isn't useful anymore. Organizing and cleaning up your space will make room for the work, ideas and journey ahead. This may even help you feel a sense of Zen before you begin again.
Ahead of you is a new set of classes, a new schedule and time constraints. To avoid added stress when you return to campus, familiarize yourself with where your classes are located. A few days before classes start, figure out which buildings your classes are in so you're not in a rush on the first day. It will also give you an idea of how much time it will take to get to class and what time you'll need to leave your residence. Estimate your commute time, frame out your class path for any given day and plan to arrive early to each class. By planning ahead and navigating your courses in advance, you will be ready to jump in when the time comes.
Lastly, be patient with yourself! Despite the many changes that are sure to come your way, remember to have patience. This transition, like so many, will take time to adjust to this upcoming year. Remember that it took some time to adjust to virtual learning, social distancing and mask mandates. Now, you will need to ease yourself back into the old way of doing things – in-person. Once you arm yourself with these simple tasks, you are sure to be ready for a successful semester!
-Dina Barabash, NASBA Content Development & Web Specialist