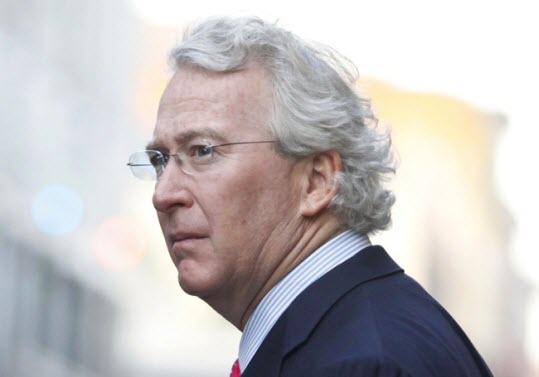 Note from the author: Due to the serious nature of the recent events surrounding the passing of Aubrey McClendon, I want to make it clear that this blog is being written to positively impact the decisions of future leaders rather than debating the guilt or innocence of McClendon. Whether he did or did not engage in a conspiracy, his questionable business practices and the subsequent reputational damage he suffered led to tragic results for both him and his former companies. This article seeks to prevent others from suffering a similar fate.
At the age of 56 years old, Aubrey McClendon achieved the level of business success that most people can only dream about. After starting Chesapeake Energy in 1989, he grew the company to a $30 billion dollar operation in roughly 20 years. At one point, McClendon was ranked as Forbes' 359th richest American, with a net worth of $1.2 billion. McClendon even became a partial owner of the NBA's Oklahoma City Thunder franchise.
He was praised for his innovation and leadership in the energy industry as well as his philanthropic efforts with both local and national charities.
Tragically, McClendon's personal and business successes have all come crashing down over the last few years.
At one point, Chesapeake Energy stock was valued at $70 per share. Now, it is valued under $4 per share. After being accused of abusing his power to create company contracts that benefited his personal interests and authorizing over $1 billion in personal loans from the company to himself, McClendon resigned as Chesapeake's CE0 in 2013.
He then collaborated with new business partners to set up another billion dollar energy corporation (American Energy Partners), but was later removed as the CEO. That new company is currently facing a lawsuit from Chesapeake Energy, which claims  McClendon took confidential information from Chesapeake before leaving, and used it to build his new company.
On March 1, 2016, McClendon was indicted by a federal grand jury for "conspiring to rig bids for the purchase of oil and natural gas leases in Oklahoma" from 2007-2012.
Only a day after his indictment, McClendon died after crashing his vehicle into a wall. The circumstances surrounding his wreck are not yet known.
McClendon claimed he was innocent of the indictment charges. Given the current circumstances, I don't see value in debating his guilt or innocence. The situation is unfortunate for all parties involved, and we must  look at the lessons that can be learned from this case.
"…clarify that you are seeking their guidance, not to confirm that you are doing the right thing, but to objectively evaluate the appropriateness of the action…"
As ethical leaders, it is important to be intentionally ethical and transparent about the decisions you are making. If you are unsure whether your actions are appropriate or inappropriate, I urge you to seek guidance from your trusted advisors and/or company policies.
As you reach out to these individuals, remember to frame why you are requesting their feedback. It may be helpful to clarify that you are seeking their guidance, not to confirm that you are doing the right thing, but to objectively evaluate the appropriateness of the action. After all, your primary objectives are protecting your company, doing the right thing, and minimizing potential harm and/or risks to your stakeholders.
Sometimes, one's interpretation of ethical behavior actually does become a life or death situation. Whether McClendon was guilty or innocent, he leaves behind grieving family members and friends, and unanswered questions for his business associates and the charities to which he donated money. How could someone so well respected for his business success and philanthropy be involved in these conspiracy charges? These questions will remain unanswered, and the legacy that was once on a trajectory of longstanding greatness, is now marred with unanswered questions and unexplained tragedy.
If you are reading this article and struggling with decisions related to your own ethical dilemmas, I encourage you to keep integrity, accountability, honesty and transparency at the forefront of your decisions. Your decisions will impact the rest of your life and the lives of your family, friends and coworkers.
Always remember, Leadership is a Lifestyle.
— Ryan W. Hirsch
Operations Manager, NASBA Center for the Public Trust (CPT)