Ethics Matters
January/February 2014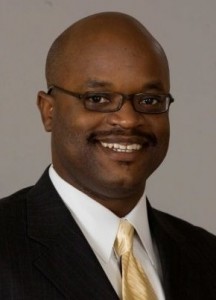 Through a couple of recent events, I have been reminded that to be an ethical leader, you have to be intentional. That is, intentional about being ethical and intentional about being a leader. Interestingly, the first reminder came from young leaders and the second reminder came from a leader more senior than me.
Reminder number one came through an article about four college football players. These young men were intentional about doing the right thing when they entered a well-lit store to buy some snacks after practice. After selecting their items, they went up to the counter to pay, but there was no cashier around. Although they found no cashier, they found a camera in the store and used it to be intentional about ethics. The young men counted the total of their items and the appropriate tax, showed the cash to the camera, showed the items to the camera and left the cash on the counter to cover the cost of the items before leaving the store. They then went to another store in the complex and told the employee there exactly what they had done. It may seem like a small thing to some, but with all the news we hear about young men and women making bad decisions, it was refreshing for me to hear how these student athletes exercised good judgment and were intentional. Their actions demonstrate good ethical leadership. Thank you Andy DuBoff for sharing the story with me.
The second reminder was from a personal experience. Recently I was in North Platte, NE to present Bob McChesney a NASBA CPT Being a Difference Award. Bob was intentional and showed great leadership throughout the day. Upon my arrival into North Platte, Bob's face was the first I saw. Bob made sure that HE cleared his schedule to make the day a great one for everyone involved, including me.
Bob made it easy for me to see that his leadership style was centered on an intentional effort to be a humble, diplomatic leader who encourages open and productive communication.
On a day that he was to be honored, Bob made it possible for his firm, his family and other business colleagues and friends to be part of the celebration. How is that intentional? Bob made it possible and convenient for approximately 110 people to attend the presentation, held during the North Platte Chamber of Commerce's Annual Luncheon. By scheduling the presentation then, the Chamber had record attendance for their event, and the people who meant the most to Bob were able to share in the moment. Finally, he was intentional about his hospitality towards me. From the time I arrived at the airport at 9:00 a.m., until the gate opened for me to depart after 4:00 p.m., Bob personally hosted me every second of my time there. Bob told me that he cleared his day so he could make sure I had a good visit to North Platte. Bob is intentionally Being a Difference through his leadership and hospitality, which has been demonstrated for over 40 years in Nebraska, and on one special day in North Platte for me. Thank you Dan Sweetwood for nominating Bob McChesney.
Let my reminders challenge you like they have challenged me. Are you intentionally an ethical leader? Without being intentional, I am not sure it can be consistently done.
– As Always, Lead With Integrity!
Alfonzo Alexander
President, CPT
CRO, NASBA