Ethics Matters
January/February 2014
"We make a living by what we get, but we make a life by what we give." – Winston Churchill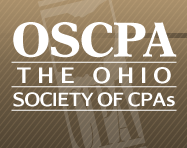 The Ohio Society of CPAs (OSCPA) understands that being of service to others is the root of living, not only by serving the public through accountancy practices, but by being of service to their community.
OSCPA launched its first CPA Day of Service this past June. Many states have participated in CPA Day of Service, of which Ohio proudly joined the patronage.
The CPA Day of Service is an opportunity for CPA's, friends, family and coworkers to unite statewide, in order to enhance communities through various service projects including: yard beautification, food preparation, and hospitality groundwork for homeless men, women and children.
The masterminds behind the Ohio CPA Day of Service derived from the OSCPA's Young CPA Board. Many members of the Young CPA Board are already involved in their communities. However, they wanted to surpass individual advocacy by implementing a statewide community service project involving all OSCPA members. Hence Ohio's first CPA Day of Service.
"Volunteering has given me the opportunity to pay forward to a community that has given me so much," said Alex Swain, with the Columbus office of Ernst & Young.
We all have an obligation to reinvest in our communities, as there is no better way to gain public trust than by performing commendable acts of service. Start by giving your time to others in hopes of strengthening the entire community.
"Each activity I've participated in has shown me a different perspective on life. I'm truly lucky to have my health, career and a great support system around me. Some people aren't as fortunate. Helping others get through tough times is a great personal reward, and forces me to take a step back and realize how grateful I should be for where I am," said Bob Horstman, CPA/CVA.
NASBA's Center for the Public Trust acknowledges the importance of community involvement and applauds participation in Ohio's first CPA Day of Service.
Do not miss out on an opportunity to make someone's world a little brighter. Visit the OSCPA website to read more about Ohio's first CPA Day of Service.