December 6, 2013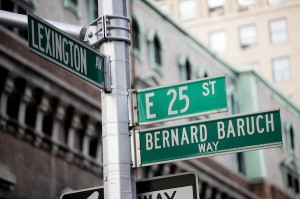 The train is on the track for changing the auditor's report, according to multiple speakers at Baruch College's Eighth Annual Auditing Conference, co-sponsored by the NASBA Center for the Public Trust (CPT), held December 5, 2013, in New York City.
Martin F. Baumann, the Public Company Accounting Oversight Board's (PCAOB) Chief Auditor, cautioned that the change is "just leaving the station, not racing by." The conference opened with remarks from Alfonzo Alexander, CPT President and Douglas Carmichael of Baruch College.
Audit Quality Indicators are being studied by the PCAOB and a concept release is anticipated in the first quarter of 2014, Greg Jonas, PCAOB Director of Research, told the conference. The staff is setting as a definition for audit quality: "Operating in full compliance with PCAOB standards and SEC requirements in or to (1) meet the needs of an issuer's investors and the marketplace for independent, skeptical, and reliable audits of the issuer's financial statements and (2) facilitate the timely and effective supply of information to the issuer's audit committee." Jonas explained the framework sets out audit quality indicators divided among audit inputs, audit processes and audit results. Some of the audit quality indicators will be seen as controversial, but others will not, he said.
Phil D. Wedemeyer, a retired Grant Thornton partner and present audit committee member, noted, "under the Sarbanes-Oxley Act, the PCAOB is to improve the quality of audits. It is important to know the definition of what audit quality is so that we can agree on what we want to improve."
Introduced by CPT Board Chair David Costello, IAASB Chairman Arnold Schilder told the conference that the auditor's report change train has definitely left the station in some parts of the world, like the United Kingdom. Some countries have already decided to use KAM "key audit matters" (rather than CAM "critical audit matters") and the first experiences are encouraging, he noted.
Independence violations continue to be seen among auditors of broker-dealers, who are required to be qualified and independent in accordance with the SEC's auditor independence requirements, SEC Deputy Chief Accountant Brian T. Croteau stated. This is attracting the SEC's enforcement attention. He offered a summary of the SEC's recent activities, including the release of a 600-page proposal of rules that would permit companies to offer and sell securities through crowdfunding.
The final panel considered liability buttons. According to Gary F. Bendinger, a partner in Sidley's New York office, auditor litigation is at an historic low. Most cases end up being dismissed, he observed. He said it is not often that auditors help clients disseminate false information. Elizabeth Kroger Davis, a director in the Chicago office of BRG, said that accountants most frequently have a legal problem when they fail to exercise the appropriate auditor skepticism or they fail to design robust audit procedures. "Seemingly honest people commit fraud," she remarked. "You can't afford to let your guard down – even if you know the client."
Howard Scheck, who recently left the SEC to join KPMG, explained that if the SEC investigates issuers, then the auditors involved are looked at as well. Bendinger said that as part of the SEC's "Operation Gatekeeper," it is using analytics to bring cases against individuals.
NASBA legal counsel Noel Allen said that 70 percent of the SEC's enforcement actions resulted in State Board cases over the last 20 years. State Boards are concerned when the CPA did not follow applicable standards, as most state laws refer to "gross negligence," not simple negligence.