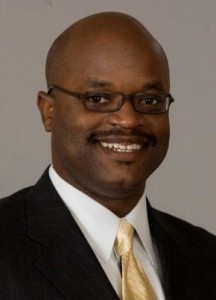 A few weeks ago, my nine-year-old daughter told me that she has a new motto, "Aspire to Inspire before you Expire." Immediately, I thought about the NASBA Center for the Public Trust (CPT), and what we do here. My daughter's proclamation caused me to reflect on my most recent travels. During those trips, I was beyond impressed, actually inspired, by the encounters I had with amazing ethical business and academic leaders, as well as student leaders.
My initial inspiration came through the person, and legacy of Tom Hill. Tom is one of our Being a Difference Award winners. As the Chairman of Kimray, Inc., he is also the founder of Character First! and the Character Training Institute. Although his resume is very impressive, the most inspiring thing about Tom is what you see when visiting Kimray. During my visit, I had the opportunity to attend one of the company's monthly employee meetings. The meeting was filled with uplifting testimonies about employees celebrating their anniversaries with the company, updates on the company's financial position by the CFO, and a motivational development presentation by the CEO. It was in this meeting that I saw how Tom is being a difference, and how his difference-making impact will continue for many years. His sons now carry on his legacy by continuing these very important employee meetings. In addition, through Character First!, Tom's leadership and ethics principles are inspiring employees at over 2,000 businesses in 28 countries throughout the world. Tom and his team truly inspired me.
I was also inspired by Connie Esmond-Kiger and Jerry Esselstein during our launch of the Student CPT chapter at Ohio University. In approximately 30 days, Jerry pulled together the key individuals on campus to secure a commitment to start a chapter, and he facilitated meetings for our staff to work with the campus representatives to make the vision of the Student CPT chapter a reality. One of those key representatives on campus was Connie. Through her relationships with students and other faculty members, she was able to fill the room with almost 200 students for the kickoff meeting. Both Jerry and Connie inspired me by developing and executing a plan that led to our largest kickoff meeting to date.
Another source of inspiration came from my time spent with the Daniels Fund, while judging their Ethics Initiative Case Competition. The competition, which included teams from seven universities representing four states, was outstanding. The staff, university partners and volunteers for this organization inspired me through their commitment to principle-based leadership. This organization's focus on business ethics education is purposeful, relevant and impacts over 1,000 college students nationwide. I am excited about a project we are developing with them, which you will hear more about in the near future.
The preceding is only some of what is inspiring me to push and drive for the CPT to continue our work. Our mission, to champion the public trust by advancing ethical leadership in business, institutions and organizations, is relevant. We will continue to champion trust and ethical leadership, because we aspire to inspire others to do the same.
Alfonzo Alexander
President, NASBA Center for the Public Trust
NASBA, Chief Relationship Officer