Energy and Excitement Equals Execution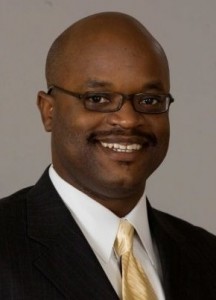 We are so pleased with the infectious energy and excitement about the CPT over the last few months. Since December, we have travelled across the country meeting with organizations, universities, business professionals and students. The reception has been tremendous, and the dialogue has been rich. Through these interactions, we are finding that our work at the CPT is very relevant, and it can positively impact individuals throughout the business and academic communities. After each of these meetings or events, everyone leaves energized, excited and committed to execute our plans for the future.
One such conversation was with our CEO, Ken Bishop. Ken and I talked about how pleased we were with the growth of our student chapters. We are both amazed with the establishment of four new SCPT chapters (University of Tennessee at Knoxville, Rutgers University, University of New Mexico and Ohio University) in one quarter. The energy and excitement started by board members and other CPT volunteers on those campuses made it easier for our staff to work with student and faculty leaders to execute and get the chapters started.
Another source of excitement has been our Being a Difference Award presentations. Giving the award to Robbie Narcisse last month was a true thrill. Representatives from every level within Pitney Bowes came with enthusiasm to help us celebrate the accomplishments of their winner. Seeing their support and appreciation for Robbie was energizing for me.
We are also excited about the future. As we continue to focus our energy on executing our plans, we will have very exciting news to share with you in the coming editions of Ethics Matters. We will share information with you about more student chapters, our student leadership conference, an exciting certification program for students, a new Being a Difference Video Series and a new professional development series. We hope to bring our energy and excitement your way soon.
Alfonzo Alexander
President, NASBA Center for the Public Trust
NASBA, Chief Relationship Officer