Ethics Matters – October 2011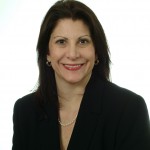 I read recently that happier employees work harder. Clearly, many of us would not count that as an "aha" moment, but what was interesting in the article was how important employee happiness can be. Unhappy employees tend to become disengaged with their work which ultimately affects the success of the organization. A 2010 study by James K. Harter and colleagues indicated that low job satisfaction predicted poorer bottom-line performance. Furthermore, Gallup has estimated the cost of this "disengagement crises" at an astounding $300 billion in lost productivity annually. The good news is that the fix is fairly easy and free. Have your managers work a little harder at engaging staff. The article suggested leaders "better articulate meaning in the work for everyone across the organization." Again, nothing new— what was interesting is the authors suggested that promoting workers' well being as an ethical activity. Read the full article here.
The 2011 class of Being a Difference Award winners is our most august and diverse, to date. I'm sure you will agree that their leadership skills are impressive. The reprint article in this issue tries to answer why people behave unethically. It doesn't provide all of the answers, but does give us some reasons to be optimistic.
We are in the midst of planning some of our most exciting events—the second CPT Silent Auction on October 24 and the 6th Annual Ensuring Integrity in Auditing Conference to be held in New York on December 1. Hope to see you there.