Setup Recurring Donations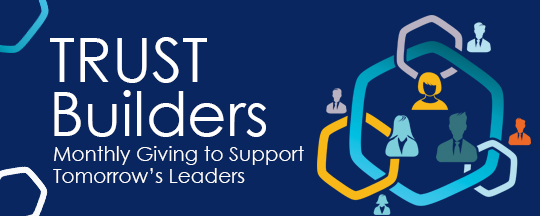 The CPT's Trust Builder program provides you with an opportunity to consistently support student leaders, through recurring donations. Supporters can pick the amount and frequency that works best for their budgets.
Please see recurring giving amounts below:
Your contributions will be placed in a general operations fund that is used to support CPT and StudentCPT programs. You can also choose to restrict your funds to be used for a specific purpose when you complete your donation form. To become a Trust Builder, contact Deborah Lederman at info@thecpt.org.
Thank you for supporting our student leaders!