Run for What's Right
Lace up your running shoes and grab your sweatband for the NASBA Center for the Public Trust's (CPT) Run for What's Right virtual 5K. A virtual 5K…what is that?
A virtual 5K is simple! All you have to do is walk, run or complete the equivalent of 3.1 miles by:
• Golfing (without a cart) for 90 minutes
• One hour of gardening or yardwork
• A 45-minute walk around the neighborhood
• A leisurely hike for 40 minutes
• A 35-minute bike ride
• Exercising on the elliptical for 30 minutes
On October 28, the CPT will celebrate everyone's success at the Run for What's Right Celebration in the America Ballroom Foyer (The Westin Copley, Boston, MA) at 4 p.m., where participants will cross the finish line, have photo opportunities, and receive their participation medal. If you are not attending the NASBA Annual Meeting, your participation medal will be mailed to you.
As CPT supporters, you have the option to donate to the CPT general fund or you can help one of your NASBA or CPT friends reach their fundraising goal of $2,000 and cross the finish line. Read below about what they are running for and to contribute today!
FEATURED RUNNERS:
Name: Ken Bishop
Running for the donuts with sprinkles on top.    
Raised: $0
Name: Alfonzo Alexander
Running because he has so much free time on his hands!
Raised: $20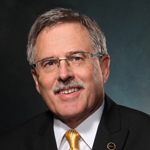 Name: Donny Burkett
Running for the economically friendly (free) t-shirt!
Raised: $145
Name: David Costello
Running for an extra glass of smooth red wine!
Raised: $810
Name: Jimmy Burkes
Running for an extra slice of Mississippi Mud Pie!
Raised: $0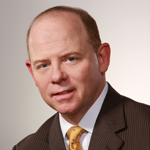 Name: Michael Bryant
Running to give his loafers a break!  
Raised: $100
Name: Tom Kenny
Running for a pick-up soccer game in the park!
Raised: $1220
Name: Sedrik Newbern 
Running for the Top Shelf Combo Appetizer at O'Charley's!
Raised: $200
Name: Coalter Baker
Running for a kolache, or two, or four!
Raised: $1400
By participating in the virtual 5K, you are supporting a healthy lifestyle and the CPT's mission to develop, empower and promote ethical leaders. For more information, contact the CPT at info@thecpt.org.
Donation totals are updated daily.