Brown and Bridgesmith Elected as Life Directors by CPT Board
Author: Andy Goldstein, NASBA Electronic Media Specialist and Webmaster
Posted: August 21, 2012
Milton Brown and Larry Bridgesmith, Esq. have deep roots with NASBA's Center for the Public Trust (CPT). Both men served together on the CPT's first Board of Directors in 2005, and were the first two members to serve as Board chair since the establishment of the organization (Brown 2005-2008, Bridgesmith 2008-2012).
Therefore, it is no surprise that, due to their hard work and dedication to the organization, Brown and Bridgesmith were the first two members to be elected as Life Directors on the CPT Board. Life Directors play an important advisory role for the CPT. Their knowledge and experience help propel the CPT toward meeting its mission and goals.
To become a Life Director, an individual must be a current or past CPT board member, and be elected as a Life Director by the CPT Board of Directors. The first nomination arose during a board meeting in 2011, when the CPT Nominating Committee recommended Brown for the prestigious Life Director position. The CPT board agreed, making Brown the first-ever to be voted in as a Life Director. A similar case arose during a board meeting in June when CPT Founder and current Board Chair David Costello, CPA, nominated Bridgesmith as a candidate for the Life Director status. The CPT board members agreed and Bridgesmith was elected to serve as the second Life Director on the CPT board.
More about Brown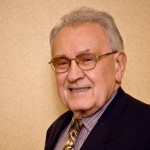 Milton Brown was instrumental in launching the CPT, and is one of its largest supporters. The Accreditation Council for Accountancy and Taxation (ACAT), of which Brown served as a Director, is one of the CPT's founding organizations. In 2010, he served as chair of the CPT's Advancement Committee, which worked to raise donations and awareness through the CPT's "Be One" campaign. Brown also played a significant role in the creation of the Student Center for the Public Trust.
He also has a rich history with NASBA. Brown served as chair of Professional Credential Services prior to NASBA's sale of the business, and in 1998, he served as the NASBA Chair. In 2007, Brown received NASBA's William H. Van Rensselaer Public Service Award, which pays tribute to individuals who have earned recognition through their contributions in the development of a new program or improvement of a current program for boards of accountancy, or who influenced passage of rules or statutes to improve accountancy regulations and laws.
Brown said he has been blessed with many honors in his career, but being a founder of the CPT and serving as its first chair is one that will make him proud forever.
"Founding an organization and watching it grow is similar to raising your children, something every parent does for life," he said. "A feeling of pride and love surrounds you. The further honor of being a Life Director will enable me to be part of its future growth and allow me to serve in an advisory capacity."
More about Bridgesmith
| | | |
| --- | --- | --- |
| | | With more than 30 years of experience in employment law, alternative dispute resolution and instilling innovative workplace strategies, Bridgesmith was a solid candidate to serve as Brown's replacement as CPT chair in 2008. He has also used his expertise and experience as a highly regarded speaker and trainer to deliver interesting and thought-provoking presentations. |
At the 2012 Student Leadership Conference, Bridgesmith demonstrated how cognitive thinking, as opposed to emotional thinking, creates problem-solving strategies.
In 2010, Bridgesmith discussed ethical conduct in the workplace as part of the "Ethics & Resolving Interpersonal Conflict" session, co-sponsored by the CPT and OK Ethics.
Bridgesmith said being appointed a Life Director of the CPT Board is an honor beyond description.
"This group is dedicated to the rewarding task of keeping trust at the forefront of organizational behavior," he said. "Our businesses, our government, our society and our culture crave trustworthy conduct. That we can continue this great work together is a career highlight for me."
During his tenure as chair, the CPT witnessed a measurable increase in the public's awareness of its work and the credibility with which it was performed, he said.
"Our Board has grown in diversity, excellence and output. The CPT continues to grow steadily to become a fiscally responsible and sustainable organization which derives its support from the services it provides," he said.