Tommye Barie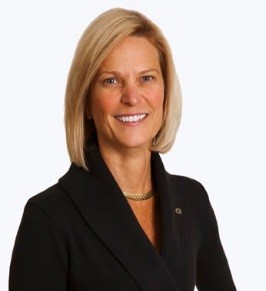 Tommye Barie is a recently retired partner of one of the 100 largest full-service accounting and consulting firms in the US. After more than thirty years as an audit and assurance partner, and as her last charge before retirement, she launched the Firm's Client Advisory Services practice.
Tommye recently joined Succession Institute as a Executive Vice President of Leadership Development where she works with CPA firms, other small businesses, and CPA State Societies primarily in the areas of succession management, strategy, change management, conflict resolution, team building, people development and leadership.
Tommye has a proven track record of leadership and visioning with various organizations. Her thought leadership on culture, strategy and innovation led to Tommye being recognized as one of the 100 most influential people in the accounting profession, as published in Accounting Today. Additionally, the Michigan Society of CPAs recognized her with their Outstanding Visionary Award.
During 2014-2015 she served as Chair of the Board of the American Institute of CPAs and she previously served as Chair of the Florida Institute of CPAs. She currently serves on the Board of Advisors for Stetson University's College of Business and she serves on the College of Business Advisory Board for University of South Florida. Additionally, Tommye is actively involved in the international accounting profession and currently represents the United States as a board member of the International Federation of Accountants (IFAC).
Tommye is a graduate of Stetson University and resides in Sarasota, Florida.