Sedrik Newbern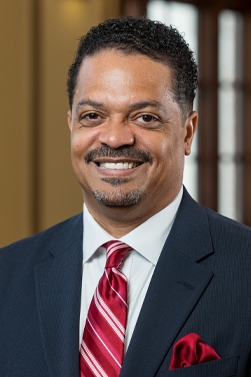 Sedrik Newbern, is a consultant and former operations director for the NASBA Center for Public Trust, and an entrepreneur-in-residence with the Gordon Ford College of Business at Western Kentucky University. As an Amazon best-selling author and a John Maxwell Certified Coach, Trainer and Speaker, he specializes in fostering relationships. When Newbern shows up, relationships are recreated into workable, productive alliances that produce measurable results for individuals and businesses. Years of experience have taught him that personal and business difficulties always stem from relationships that are stuck, burdened and unworkable. Newbern has an innate ability for identifying what isn't working and revealing it so that relationships can be recreated into something that is life-giving and empowering.
A recognized leader in sales and marketing, Newbern has developed and conducted over 500 workshops on marketing strategies and sales processes for over 2,500 business owners and leaders over the last 25 years. As president of Newbern Consulting, he has also consulted with over 1,000 small business owners on marketing strategy, processes and measurement. His success as a small business owner and consultant has been driven by his ability to develop local value-added advertising and sponsorships with integrated social media and public relations campaigns to create sales opportunities.
Newbern serves on several non-profit boards and committees including serving as co-founder of The Precious Gift of Hope Foundation, and as president-elect of the Western Kentucky University Alumni Association. For his leadership in business and in the community, he has been recognized as one of Lake County Illinois' Most Influential African Americans, received the Alumni Achievement Award from Western Kentucky University Gordon Ford School of Business and received the Entrepreneur of the Year Award and Civic Leadership Award from the Chamber of Commerce.
A native of Nashville, TN, Newbern holds a Bachelor of Science in marketing from Western Kentucky University and an MBA with a concentration in economics from Tennessee State University. Newbern attributes his success as an entrepreneur to the support and motivation he receives from his wife, Denise, and their son, Matthew.