The CPT fundraiser and silent auction at the NASBA Annual Meeting in San Diego, CA was a great success, full of treats and no tricks. The CPT raised over $25,000 that will be used to continue to bring ethics training to colleges and university across the country.
Attendees at the fundraiser had the chance to stack giant Jenga, throw axes and play ring toss. Halloween isn't complete without candy, and everyone went to the trick-or-treat bar and made their own take away bag of candy.
The silent auction prizes included amazing trips to places like Boston, Massachusetts, Palm Springs, California and Hilton Head, South Carolina. In addition, the CPT auctioned three 55-inch, flat screen smart TVs.
Participants were visited not by the three Sanderson sisters of Hocus Pocus – Winifred, Mary and Sarah but by three leaders of the CPT – Alfonzo Alexander, President, David Costello, Founder and Donny Burkett, Chair of The CPT. The CPT has grown to 52 StudentCPT chapters since 2019.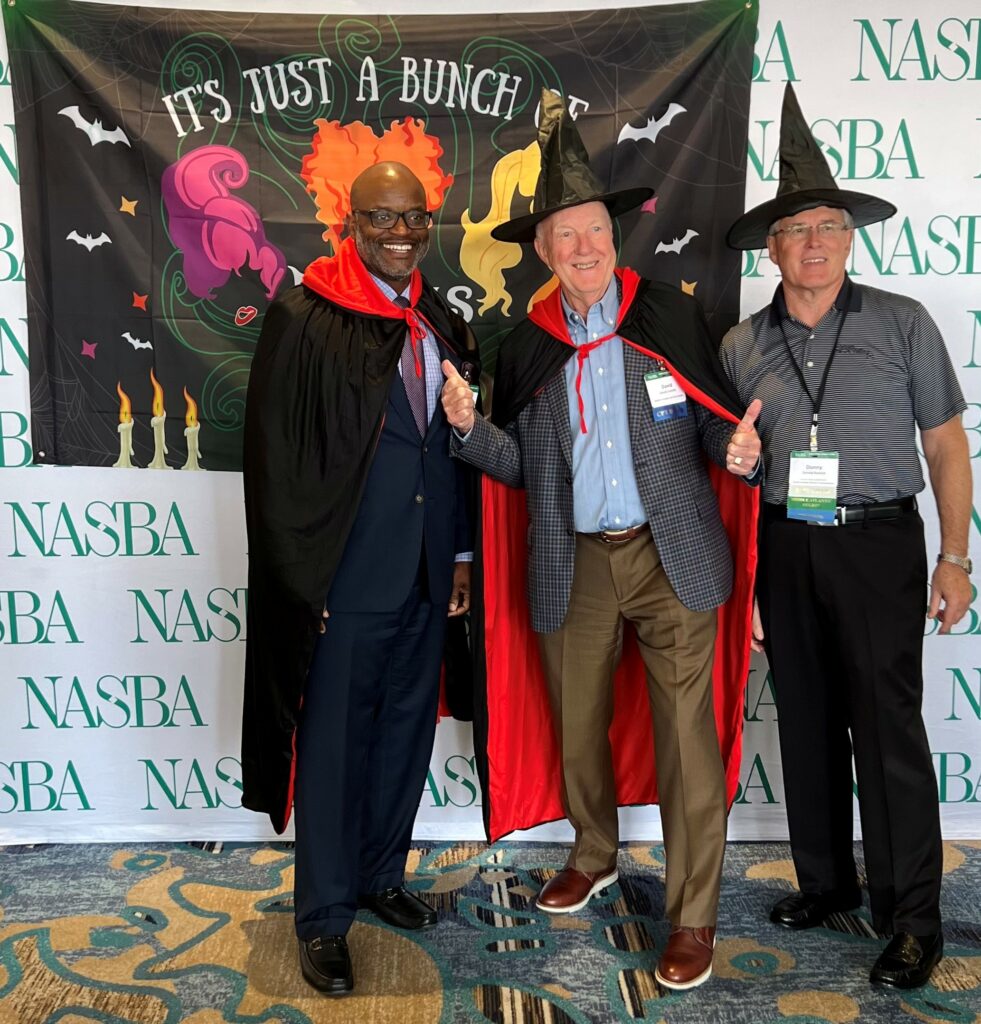 -Deborah Lederman, Operations Manager