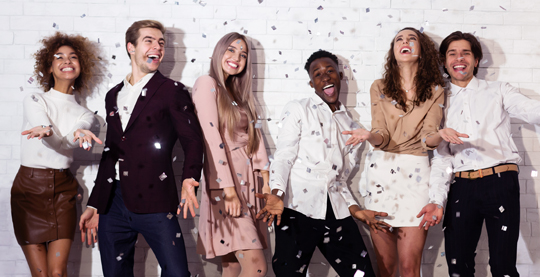 This time of year is filled with celebration. The holidays, togetherness and taking time to appreciate those we care most about is what we can all look forward to around year's end. We celebrate each other's differences, uniqueness and those special qualities that make each one of us so special. As we do this for friends and loved ones, let us also implement some of these techniques when interacting with our teams and co-workers.
Whether you are in the office, or working remotely, there are many ways to make those around you feel more welcomed and included when celebrating the holidays. Remember, not everyone will share what they believe or celebrate, and that is absolutely their prerogative. Be sure to offer opportunities for everyone to feel celebrated, encourage your team to share their holiday plans and plan activities that are not focused on just one religious affiliation. By creating this inviting space, you are making inclusion a top priority.
If there are employees of many different backgrounds, faiths and cultures on the team, be sure to create a cultural calendar that will help keep track of important days for each team member. This helpful tool can create a safe space for the team to share important days that they may need to take off from work or indicate which times they need to be away from their computers. In addition, this will help the office celebrate the diversity that enhances the workplace.
Be sure to also educate yourself and your team on the many different cultures and identities that surround you today. The goal of educating employees is to make them aware of their own unconscious bias, instill a new perspective, bridge gaps and strengthen relationships. Employees and managers can work with HR to develop educational programs and tools to help everyone feel included and valued.
-Dina Barabash, NASBA Content Development & Web Specialist