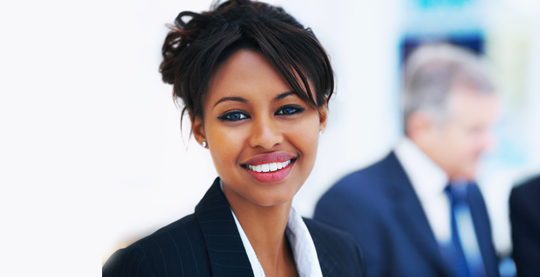 If you find that you are more reserved than your teammates, that is OK. In fact, it is often said that the strength of any team is the inclusion of all our differences. Although we value the traits that make us all unique, introverts may feel like they have a hard time being heard in the office. When sitting in an in-person meeting, it may be easier to raise your hand to ask a question or be noticed. However, when you are participating in a virtual meeting, as many of us have become accustomed these days, speaking up or standing out may seem more difficult.
When presenting or speaking during a meeting, eye contact is key. During a virtual meeting, this means looking into the camera. If looking at the facial expressions of others lends itself to your stage-fright or causes you to feel nervous, then this tip will help you tremendously. Focus your attention on the camera lens and do not occupy yourself with distractions. Be aware that you increase the impact of your points when you look deep into the dot.
During an in-person meeting, you have the ability to spread out. You can place your materials in front of you, move your chair around and gesture for emphasis. However, you must remember that during a virtual meeting, your camera lens does not show the whole picture. Therefore, you must be mindful of your range of motion. During your online meeting, be sure you are not waving your arms around, that the camera is not too close to your face and that you are seated centered. Remember to be mindful of the camera when gesturing, as there's plenty of room for error in this limited space.
Perhaps the most important step to feeling confident during a virtual meeting is to prepare in advance. If your team does not send you a meeting agenda in advance, request one. This will allow you a day or two to review the agenda, prepare questions and familiarize yourself with what is to come. When drafting your questions, try to be specific and ask questions that will help advance your understanding of the discussion. When you feel confident, whether in an in-person or online meeting, you are sure to shine.
-Dina Barabash, NASBA Content Development & Web Specialist