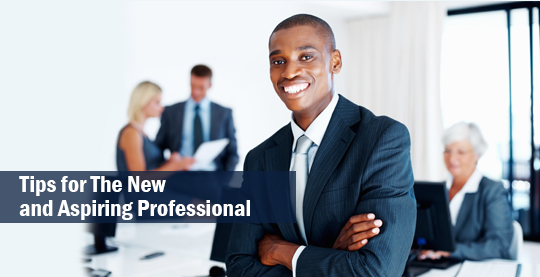 You may be, or soon be, finding yourself joining the corporate world. Long hours, briefcases and laptop bags and extensive note taking are not the only things you are bound to encounter. There are so many other aspects of the job you must now be aware of and this blog will attempt to cover just a few.
Let us begin with attire. As they say, you only get one chance for a first impression, and you do not want to waste that opportunity. Additionally, your office may require a certain dress code, perhaps business, business casual or they may allow you to dress for your day. If the attire is casual, women may wear sneakers, low heels and sandals as well as blouses, t-shirts sweaters or cardigans. Gentlemen's casual attire also includes t-shirts and sneakers as well as button-down shirts, sweaters, jeans and loafers. If you are attending a meeting, interview or if your office requires it, dress in business casual attire. This differs from casual wear as it incorporates business staples such as pencil skirts and blazers for women and khaki pants, sports coats and ties for men. Business casual tends to be the most popular form of dress for office settings, so be sure you are prepared with a few of these essentials.
Although you may be moving away from your school years, remember that you may not succeed completely on your own, we all need help and guidance every now and again. Therefore, networking is so important to moving yourself toward the next phase. Networking is defined as "the action or process of interacting with others to exchange information and develop professional or social contacts." In order to build a network of your own, it is important to be visible, helpful and intentional. Always remember to have business cards on you, as you never know when an opportunity will present itself.
Should you start networking and building relationships, it is important to have your "elevator pitch" ready. A good pitch will state what problem you solve and mention your target audience. Be clear, concise and creative when putting together your pitch. Be sure to keep it brief, as you have a limited amount of time to capture someone's attention and pique their interest.
If you complete these baby steps, you are sure to be on your way to a successful start in the business world. Of course, there are many other habits and behaviors you will need to learn, but this will set you in the right direction. Have you picked up any tips and tricks so far? Let us know!
-Dina Barabash, NASBA Content Development & Web Specialist