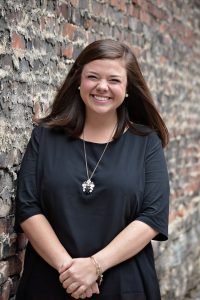 While scrolling through social media pages this week, you've probably been overwhelmed with the amount of memes and reviews posted by your friends and family surrounding Starbuck's new Unicorn Frappuccino.
In Starbucks' own words, they describe the drink as:
"The flavor-changing, color-changing, totally not-made-up Unicorn Frappuccino. Magical flavors start off sweet and fruity transforming to pleasantly sour. Swirl it to reveal a color-changing spectacle of purple and pink. It's finished with whipped cream-sprinkled pink and blue fairy powders."
There is truly magic surrounding this sweet drink. It's a product that has caught customers by storm. I even saw one post of a Starbucks barista that had concocted a special "unicorn lemonade" for a curious customer.
It got me thinking, are Starbucks customers going to remember this artistically crafted Spring time promo drink this time next year? Is the Unicorn Frappuccino going to lose its magic once customers start craving those Pumpkin Spice Lattes? 
As leaders, it is important to create and maintain business models that are sustainable, so we can create work environments that make our employees feel a sense of job security and organizational stability.
Starbucks has figured out how to stay relevant with a sustainable business model of producing drinks that are liked by many (even if it is offered for a limited amount of time) because they have put a lot of time and energy into building and enhancing their reputation.
But how can smaller, lesser known companies keep the enchantment around their company's products and use it to create a sustainable business model?   
Here are a few tips from the CPT:
1. Listen to Your Customers
Read Facebook (or other social media) comments and/or survey customers before, during and after they have used the product. Making simple changes from feedback received may be the answer to a larger customer base.
2. Build Up the Hype
Make your product so intriguing (or release a limited time product, like Starbucks) that your customers are itching to post an Instagram photo with it in hand. Create a social media campaign along with a unique hashtag to capture that online audience.
3. Be Thinking, "What's Next?"
Research what's out there! After all, you don't want your product to become extinct. Always be innovative and think outside of the box. This week, Fortune announced that some Starbucks customers have been daring enough to try a new drink, the Dragon Frappuccino.
How has your company sustained excitement around new products? Do you have any ideas to share? We would love to hear from you! Email info@thecpt.org.
— Ashley Metivier
Activities Coordinator, NASBA Center for the Public Trust (CPT)