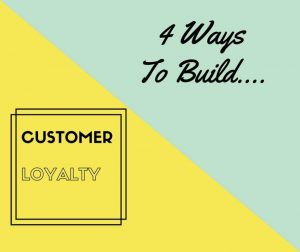 Recently, I had a conversation with a fellow coworker of mine, discussing our wonderful experiences flying Southwest Airlines. With accolades like Favorite Airline by TripAdvisor and placing 18th on Forbes's Best Employers list, it's no wonder why Southwest Airlines is loved and used by many. Southwest Airlines overall philosophy alludes to customer service as the bread and butter to the company's success.
"We like to think of ourselves as a customer service company that happens to fly airplanes."
It got me thinking, what is it that makes them and so many other companies so successful with their customer service?
Here are four key components that are essential in building loyal customers.
1. Employees put themselves in their customer's shoes.
They follow the golden rule! They treat their customers how they want to be treated. They do not look at the present situation. Instead, they evaluate what they can do in the future to avoid similar situations.
2. Employees treat their customers as their friend.
I once read a story about a man who was planning a midflight proposal to his girlfriend. A Southwest Airlines flight attendant got word of the proposal, purchased a bottle of champagne and taught the gentleman how to use the intercom system to carry out his plan. She went out of her way and showed genuine care for the event that was about to take place.
3. Employees are always smiling.
A study from researchers at Bowling Green State and Penn State universities found that an employee's "smile strength" is reflective of the happiness of a customer. The more the pearly whites that are shown, the more likely a customer will view the employee as competent.
4. Employees evaluate reputation loss versus cost of a free or discounted item.
Accidents happen! Sometimes, you come home with a rip in your new shirt or you are delivered the wrong food order. Is the value of an item worth more than the loss of a customer? When companies own up to their mistakes, people are more likely to return. A stakeholder's positive perception of a situation is oftentimes valued more by the company than the cost of a free or discounted item.
If you know of a company that demonstrates great customer service, we want to hear about it. Please email info@thecpt.com with your story.
— Ashley Metivier
Activities Coordinator, NASBA Center for the Public Trust (CPT)