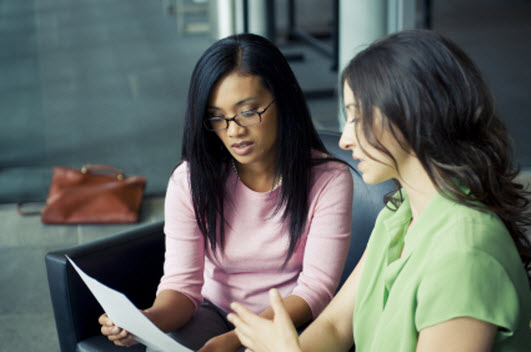 Have you ever been denied for a professional development opportunity at work? I have, and my supervisor made the appropriate decision based on the way I presented my request. My request was primarily based on my personal interests. While the course would aid in my personal development, it provided little value to the business operations of the company.
Below are three tips that will help you learn from my mistakes and get approved for your next development request.
1. Demonstrate the Business Need – I would absolutely LOVE to fly to Italy to enroll in a professional development course about pizza baking. If I worked in the culinary arts industry I might have a chance. But making pizza has nothing to do with my current job function, nor any of the other roles within my company.

If you want to have your request approved, help your supervisor see how the course could increase efficiency, revenue or enhance your ability to meet the organization's strategic plan goals.

2. Provide Multiple Options – Professional development opportunities often exist in multiple cities, ranging from various price points and lasting different durations. If you request a 5-day training session, 2,000 miles from your office, be prepared to justify the benefits of attending that particular session versus more cost effective options.

Consider presenting three different options, at varying price levels, distances and/or durations. Describe the expected takeaways from each and explain why the most expensive option is significantly more valuable to your development than the others.

3. Report Back on Your Experience – This step is beneficial in getting approved for future development opportunities. Submitting a report about what you learned is great, but it will make a greater impact if you also tie your development experience back to business successes throughout the year.

For example, if your boss recognizes you for exceeding some of your goals, mention how the new strategies you learned from your development opportunities, contributed to your ability to achieve better results.
There are numerous other strategies that could be used to help convince your supervisor to approve your development requests. However, the key principle to remember is that it is your job to help your boss understand the value of your development opportunity. If your request costs $5,000 and it will help generate an additional $15,000 in business, you have a higher chance of being approved.
As ethical leaders, it is important to put the best interest of the company ahead of any individual's personal interest. Utilizing these tips will help present your development options in a balanced manner, that benefits you, but also supports the best interest of your organization.
Always remember, Leadership is a Lifestyle.
— Ryan W. Hirsch
Operations Director, NASBA Center for the Public Trust (CPT)