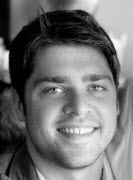 On February 5 of this year, CVS/pharmacy – the 12th highest grossing company in the United States – announced a remarkable new initiative: they're dropping a $2 billion part of their business.
The national pharmacy and health retail chain said it would no longer sell tobacco products starting the first of October.
The mission of CVS is "to help people on their path to better health," said Larry J. Merlo, CVS President and CEO. "Put simply, the sale of tobacco products is inconsistent with our purpose."
As of last week, the cigarettes were already gone from CVS stores' shelves and the company revealed a new rebranding: CVS Health. They also launched a campaign encouraging smokers to kick the habit by sharing one good reason why they should quit tobacco on social media.
I can't help but think this is an anecdote for our changing economy.
Thanks to social media and instant news aggregation, consumers have never been more informed and engaged in the marketplace. They've also never been more democratic with their dollars.
Earlier this year, Chick-fil-A committed to serving better quality meat after an online petition started by a food blogger went viral. Just this week, Ray Rice was cut from the Baltimore Ravens after a video of him committing domestic violence surfaced.
Corporations and individuals today are held to an unprecedented standard of accountability and integrity. And, the idea of having a nice-sounding mission statement while maintaining a profits-come-first mentality is no longer cutting it. One of most the popular TED talks of all time is about how people follow leaders and buy products because they share their values.
Businesswoman and cosmetics mogul Elizabeth Arden said, "Repetition makes reputation and reputation makes customers." Whether you're a major corporation or an individual, it's consistency that demonstrates your values and defines your brand. And that's priceless.
While the move by CVS Health towards valuing their consistency of purpose over higher revenues may not make a lot of business sense to some, to the next generation of ethical leaders, and to the market of tomorrow, it's all about putting your money where your mouth is.
– David Sargent
Communications and Electronic Media Specialist, NASBA