Being a difference to others is a philosophy, not a policy. Philosophies don't have to be looked up or double checked. They become engrained in everything you do and help guide your behavior.
Three Lowe's employees put their company's philosophy into action after a customer's wheelchair broke in one of their New York stores. They immediately helped lift the customer into a new seat and began fixing the wheelchair.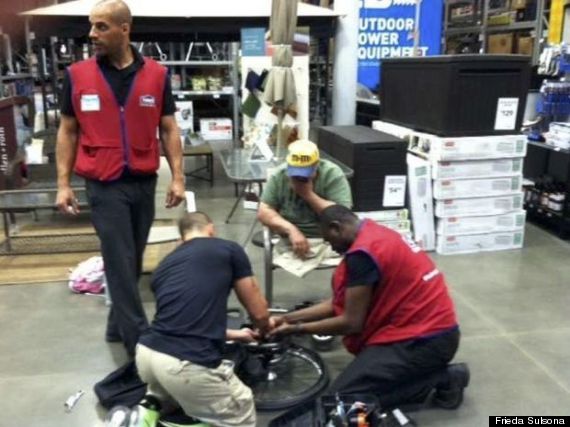 "They didn't ask any questions, didn't feel the need to fill out any forms or make phone calls. Someone needed help and they felt privileged to be given the opportunity," said Michael Sulsona, the customer being helped.
Sulsona is a Vietnam veteran, who lost both of his legs during his service. After serving his country and sacrificing so much for others, he was thankful to see someone look out for him.
An excerpt from the company's website noted, "Lowe's ability to provide exceptional service to customers and our communities is a byproduct of putting people at the center of everything we do."
Developing a team of customer-focused employees begins with a team of employee-focused leaders. Organizations that realize this principle lay a foundation for a successful future.
The actions of these employees were not guided by a rule or policy. They simply believed it was the right thing to do, and they knew it aligned with the Lowe's philosophy of helping people love where they live.
What is your company's philosophy? If you don't know, now may be a good time to ask.
Always remember, Leadership is a Lifestyle.
– Ryan W. Hirsch
Program Manager, NASBA Center for the Public Trust