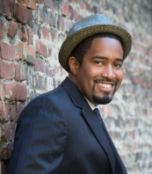 In New York, the city of dreams, no sleep and amazing food, one of my favorite places to dine is the South African restaurant Madiba, a name given in honor of the late Nelson Mandela.
Aside from the delectable dishes this restaurant offers, there's a feng shui of South African history sprinkled throughout that cannot be avoided, evoking an awareness and appreciation of the work of the eponymous great leader.
Courage, resilience, faith are all words we are all familiar with. But, in Mr. Mandela (known affectionately as "Madiba" to many South Africans), those words came to life.
He was not willing to compromise his beliefs, making the sacrifice needed to bring about change to his country.
Now I'm sure a young Mr. Mandela had no idea that standing firm on his beliefs would result in 27 years of unjust imprisonment. And I'm sure there had to be days at which throwing in the towel crossed his mind. But he endured.
Nelson Mandela believed that what he stood for–justice, equality, truth and reconciliation–was much important than his troubles. He also knew that if he gave up fighting for those things, the impact on his country would be much worse than anything he was going through.
Because he decided to stand strong, an entire country was able to make a 180 degree turn. Nelson Mandela went from a prisoner of 27 years to the first black President of South Africa, setting the nation on the path of healing from apartheid.
In business and our everyday lives we face decisions that we have to make and it's our choice to choose the right one. What we, at times, fail to realize is that our decisions not only affect us but the people around us.
Imagine what South Africa would be had Madiba not stood by his beliefs… Imagine where some corporations and organizations would be had they taken the right steps and addressed unethical issues as they occurred rather than turning a blind eye.
What we do today directly impacts our tomorrow and it's up to us to know where our beliefs lie and then to stand strong for them just as Nelson Mandela did. It won't always be easy. Mr. Mandela's life proves that. But, it can create a powerful legacy.
As we celebrate the life and impact Madiba has made on our lives tomorrow for International Nelson Mandela Day, I challenge each of you to take a deep look at yourselves and really evaluate where your beliefs lie. There will be a time where those beliefs are challenged. The question is are you willing to endure the process by standing firm on your beliefs or will you fold under the pressure?
Always remember, Leadership is a Lifestyle.
– Ron Taylor
Student Programs and Development Specialist, NASBA Center for the Public Trust