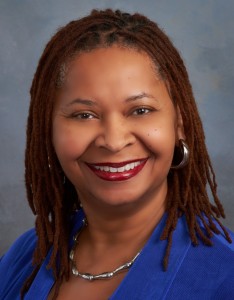 February 21, 2012, Stamford, Connecticut
As Vice President, Global Ethics and Business Practices, Ms. Narcisse leads the Company's efforts to ensure that its worldwide business operations are conducted in full compliance with all applicable laws and regulations, Pitney Bowes policies and procedures, and with the highest ethical standards. 
Through her leadership, Pitney Bowes was recognized by the Ethisphere Institute as one of the World's Most Ethical Companies in 2010 and also named to the "World's Most Ethical Companies" list for four consecutive years.  These honors can be attributed to the company's implementation of ethical business practices and initiatives that benefit customers, shareholders, employees and communities.
Narcisse assumed her Global Ethics leadership role in 2005 and her EHS role in 2009.  The 23-year tenured Pitney Bowes veteran also manages the organization's Environmental, Health and Safety (EHS) program and Corporate Crisis Management team. She previously served as Deputy General Counsel-Corporate where she managed a staff of attorneys and provided commercial legal advice and counsel to the company's various divisions. 
According to Johnna Torsone, Executive Vice President and Chief Human Resources Officer of Pitney Bowes,  Ms. Narcisse continuously "takes the company pulse to assess risk, and highlights those areas where the company might be vulnerable to ethical and legal risks. She helps the business leaders understand and address issues, and works with them to prevent and/or resolve situations. Ms. Narcisse communicates her assessment and our actions to our executive leaders and our board of directors on a regular basis."
"We are very proud of Robbie Narcisse at Pitney Bowes," states Murray Martin, chairman, president & CEO, Pitney Bowes Inc. "We are pleased that her leadership is being recognized by such an outstanding organization.   We applaud Robbie for her many contributions to our company, and thank NASBA for recognizing her as well."
This national award program recognizes individuals that practice high standards of ethical leadership in business. Recipients do not simply aspire to make a difference. They are Being A Difference in their career and community by embodying the very best in principled behavior and integrity. We believe that Ms. Narcisse's accomplishments and dedication to upholding ethics and educating others is unparalleled.
CPT President Alfonzo Alexander presented the award at an after work reception at Pitney Bowes national office along with CPT founder and member of the CPT Board of Directors David Costello. More than 70 friends, family and coworkers honored Ms. Narcisse with their attendance at the event.