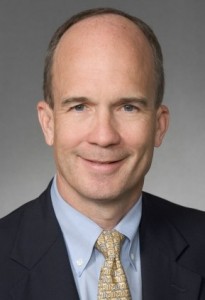 The NASBA Center for the Public Trust (NASBA CPT) will bestow a 2009-10 Being A Difference Award to William "Bill" Bryan, CPA, and CEO of Mt. Olive Pickle Company on June 16. Bryan will receive the award during a presentation at the company's distribution center (1301 N. Center Street Mt. Olive, NC 28365) from 5:00 pm – 6:00 pm.  Watch Award Presentation.
Established in 2006 – the Being A Difference Award honors individuals and organizations for their unique contributions to ethical leadership.
"As a corporate leader, Bill Bryan exemplifies what it means to lead with integrity," said Malcolm T. Murray, Jr., Mt. Olive Pickle Company's chairman of the board.  "Mt. Olive Pickle Company, its shareholders, and the community at large have benefited from his vision and leadership, and we are pleased that his personal values and contributions are being recognized with this honor."
As CEO and company treasurer, Bryan has been lauded for leading Mt. Olive Pickle with integrity, fairness, accountability, and a deep commitment to family, company and community.  He understands the role the company plays in the quality of life for his employees and community, and he strives to establish fair and comprehensive employee benefits.
Workplace safety is also a primary concern of Bryan.  In 2003, Bryan launched the company's involvement in the Carolina STAR/Voluntary Protection Program, a safety initiative administered by the NC Department of Labor. Since the program's inception, Mt. Olive Pickle has decreased its recordable accident incident rate to 0.6, compared to the industry average of 6.5.
A native of Mount Olive, NC, Bryan is also president of the James E. and Mary Z. Bryan Foundation, established to provide higher education assistance to deserving students throughout North Carolina.
Mt. Olive Pickle Company, located at the corner of Cucumber and Vine in Mount Olive, NC, produces the second best selling, and the fastest growing, brand of pickles in America.  The company has 500 year-round employees and hires another 300 seasonal factory workers each summer.  In business since 1926, the company markets its line of quality pickles, peppers and relishes in all 50 states. www.mtolivepickles.com