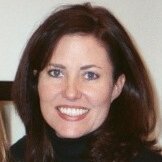 Tammy A. Morreale,of PricewaterhouseCoopers (PwC), received the NASBA Center for Public Trust (CPT) Being A Difference Award for championing the firm's major community service initiatives. In the past two years, she has motivated more than 13,000 PwC employees to contribute more than 100,000 volunteer hours.
In 2006, PwC designated a month to focus on community service in an unprecedented way. Morreale lead the effort, called 29k/30, which represented 29,000 people volunteering over a 30 day period. She organized and motivated PwC staff across the country to participate in various projects ranging from revitalizing a school to donating time to a local charity. In 2007, the program evolved into 1/30,000, representing the idea that one individual can make a difference, but 30,000 people working as a team can inspire change.
"On behalf of our entire firm, I'm honored to accept the Being a Difference Award," says Morreale. "The people of PricewaterhouseCoopers truly value the importance of corporate citizenship and have consistently demonstrated a desire to improve the communities in which we live and work. PwC has traditionally supported and encouraged numerous local volunteerism activities each year, but with 29k/30 and 1/30,000 we seized an opportunity to make an even greater impact by designing firm-wide initiatives to support our communities as One Firm."
With more than 17 years of public accounting experience, Morreale boasts a broad background in auditing and human resource management. She earned her bachelor's degree from East Tennessee State University (ETSU) and received the Business Horizon Award in 2003 from the ETSU College of Business and Technology Hall of Fame.