Andrea P. Perry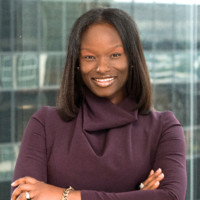 Andrea P. Perry says the best part of being a lawyer is working with her clients. She says, "My clients entrust to me their secrets, their business, and their money in hopes that I will help them in such a way that their lives will be better… What a privilege and one that I take seriously."
Perry joined Spencer Fane as part of a combination with Nashville–based Bone McAllester Norton finalized in October 2021. She is a partner who focuses her practice on representing financial institutions and borrowers in loan transactions involving all types of collateral and projects. She also provides general advice to business clients from basic entity formation through all phases of their growth.
As a real estate attorney, Perry regularly handles matters related to the conveyance, acquisition and
development of commercial property, both new development and construction. Her experience
includes representing clients in connection with the development and acquisition of condominiums,
apartments, office buildings and other commercial properties. She also represents landlords and
tenants, both public and private, in the negotiation of commercial leases for a wide variety of uses.
A lifelong resident of Tennessee, Perry completed her undergraduate studies at the University of
Memphis and earned her Juris Doctor from Vanderbilt University Law School. She is involved in
numerous civic organizations, including Rocketown, Nashville Children's Theatre and The Women's
Fund of The Community Foundation of Middle Tennessee.